This page contains links to amazing tools for you to simplify what you do and build your business:
---
Membership Sites: 
By far the best tool to create any membership/content based site is with AccessAlly. It is fully customizable  Ability to create Gamification, tracking progress, coupons, invoicing. It plugs into a WordPress site and works well with the builders (we prefer Divi Builder). Click here to get your membership rolling or get a preview of all the options.
---
Electronic Signatures:
Today one of the best tools you can utilize in your business is a secure electronic signature system.  Many people have eliminated the use of a fax machine making it challenging to get signed documents back from clients.  EchoSign has been one of our favorites, easy to use and secure.  You also get an email once the document has been signed.  They also offer a reminder system to stay on top of outstanding documents.  Check out how easy they are to use here.
---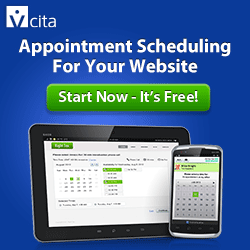 Appointment Scheduling Tools:
VCita is a great tool for on-line appointment scheduling for any WordPress website. It also allows for payment collecting and will link to PayPay. Take a look and grab a 14 day Free Trial! VCita.
This tool also creates invoices, forms of all kinds and more!
---
Website Building Tools:
Here is one of the best resources for domains and hosting. SiteGround is an amazing company that works for you, their customer service & support is amazing. And when you call for help they have the best folks on the other end. Are you tired of the number on your forehead by the other "big" hosting companies try SiteGround. SiteGround has been around since 2004!
Hosting for WordPress sites: HostGator has the strongest repetition for solid hosting of WordPress sites.  Less issues than GoDaddy and great customer service.  Plus they play nicer with InfusionSoft.  Easy install and cost effective hosting.  Check them out!
---
WishList: If you are using a WordPress site and you want to build a community WishList is a great plug-in you can add to your site.  Gives you easy management of members, fees, and more.
---
Do you want to build those amazing sales pages as easy as 1, 2, 3? OptimizePress is the tool you want to grab! Imagine creating an amazing sales page in 10-15 minutes or less! This is a one time license you can use and add to your WordPress site. Love this tool one of my favorites.
---
Affiliate Marketing Management:
Here is a great tool if you are looking to build an affiliate program.  They offer a monthly plan or a download the license option.  PostAffiliatePro offers a lot of great features for any affiliate program.  Works well with WordPress and HTML sites.  Take a look at PostAffiliatePro and see all the features!
---
Customer Service:
Have
you seen the websites where they offer a live chat option?  Here is a great option to add to your site, increasing your customer service.  Live Agent/Live Chat is an amazing tool to add, you can even try it for free, check it out here.

.
.
---
Newsletters/Event Management:
MailChimp is an amazing tool that is also cost effective.  You can create sequences and more using this tool.  Several fantastic templates and more.  There is a free version and a paid one.  I suggest the paid one it is very reasonable and has more tools.  Check them out: Powered by MailChimp
---


One of the simplest resources to use is ConstantContact.  They have hundreds of great templates for you to modify and fit to you.  You can also do event management with them, really nice feature with a personal event webpage to complete the set-up.  You also get $30.00 for signing up by using my link, who does not love free money!  They also offer a free trial.  Check them out here.
---
EventBrite is another great tool for event management, and it is Free if the event is Free.  They do not have as many options however it is really simple to use.
---
Shopping Cart Options/eCommerce:
One of the CRM's I love is Active Campaign. It is a powerful system that allows for a lot of flexibility. Take them out for a test drive. A very cost effective yet powerful tool! Check them out here.
---
There are several options for shopping carts you need to determine which one works best for you.  My favorite right now is 1ShoppingCart.  They offer the Autoresponders, Broadcasts, Affiliate programs and more!
---
Shopify is a great shopping cart/e-commerce tool for you to use for selling on-line. You can integrate into your site or use their hosted site. Check them out with a free trial!
---
OntraPort is coming up as a strong competitor to InfusionSoft, OntraPort is far more intuitive and easier to use. Cost is about the same monthly, however there is NO sign up fee OR NO contracts! Take a look and get a live demo!
---
Ecwid, this awesome e-commerce software platform that allows you to add shopping cart functionality to any current site and also get a mobile and Facebook store in one package. Even better is the price — free.
---

Are you looking for something more powerful with automated sequencing and more?  InfusionSoft is an amazing tool to up the game.  Create an automated follow-up system so potential clients do not fall by the way side.  They even offer a success coach to help you build the system that works best for you!  Check them out today.
---



Conference Call Options:
There are several options for conference call services, I highly recommend Easy Seminar because it has a lot of features nobody else has, you have a switchboard to control the call and it is really easy to use.  The recording quality is really good.  Be sure to check out the video-tour and the 30-day free trial.
---
Webinar Call Options:
WEBINARjam an amazing tool that works better the GoToWebinar at a fraction of the cost! Right now you can grab it for $297.00 per YEAR. Yes, you have that right $297.00 for the entire year! Unlimited webinars, Unlimited participants and MORE. Check them out today: WEBINARjam
---
We have done a lot of research to find user friendly sources for webinars, that can work on a MAC and a PC.  My favorite right now that has been functioning amazingly is FuzeBox.  Clean technology, great customer service and user friendly.  You can do a free trial to give them a test run, I am sure you will love them!
Stealth is another way to have an evergreen video set up.
---
Business Cards & Printing:
My Favorite Business Card site is Moo!  The quality and service is stellar.  A little pricier than the others but well worth the expense.  They have amazing templates you can pick from or design your own.  I ordered my cards here and had them in 3 days for less than $20 additional charge for rush service.  Check them out!
---
Vista Print offers some great options for business cards, banners and more.  They have several amazing templates to make creating your branding simple.  To see their special offers:  Click Here
---
Article Writing:
Do you love to write and want to get paid for it while getting more exposure?  The Examiner is a great place to write and get that exposure.  Be sure to add my name (Robin Hardy) in the referring Examiner, always better to be recommended!
---
Cloud Storage/Sharing:
Dropbox is a fantastic tool to use for document back-up and sharing.  You can get a FREE account or upgrade to a larger storage.  Love this tool!  Check it out here.